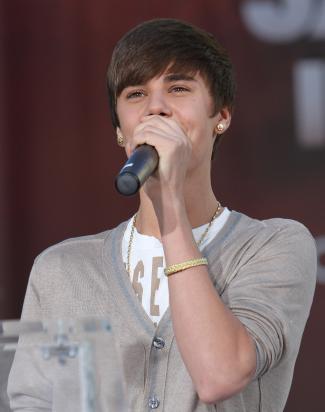 Justin Bieber may be all about practical jokes these days - check out this clip from the season premiere of Punk'd - but at least two people in Texas don't fight the singer very funny.
Last month, Bieber sent out nine-tenths of a phone number, along with the message "Call me right now." Naturally - despite the Tweet being taken down soon after it went live - many teenage girls followed this advice, simply guessing the identity of the final digit.
Unfortunately for Bieber (and even more unfortunately for the countless fans hoping to hear his sweet, sexy voice), two residents in Texas - identified by TMZ as Dilcie and Kent - are now threatening legal action against the star because their phones won't stop ringing.
A lawyer for these plaintiffs says his clients demand compensation for the fact that they are receiving up to 1,000 phone calls per day. What does the attorney suggest?
Concert ticks, an apology from Bieber or, of course, straight up cash.
No word yet from Justin's camp, excerpt perhaps a bit of laughter over just how absurd these charges would sound if ever brought to court.