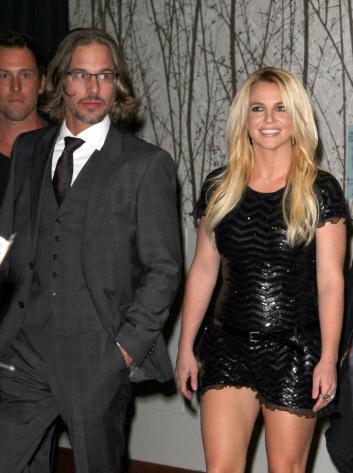 Not only is Jason Trawick set to marry Britney Spears, he may soon take over for her father in maintaining legal control over her professional affairs.

E! News confirms that Spears' fiance has petitioned to be added by the court as the pop singer's co-conservator, along with her father Jamie Spears.

Jamie has held legal control over Britney since early 2008, when her downward spiral left her incapable of handling her finances or medical decisions.
Now Jason Trawick, Britney's former agent, will be added into the mix, but sources say he will only have control over her well-being, not her money.
Britney's father doesn't feel like Jason's treading on his toes or anything like that. In fact, he has been pushing for the court to give him the authority.
Some say this could be a sign that the couple's wedding is around the corner, but the mere fact that they're engaged may have triggered the move.