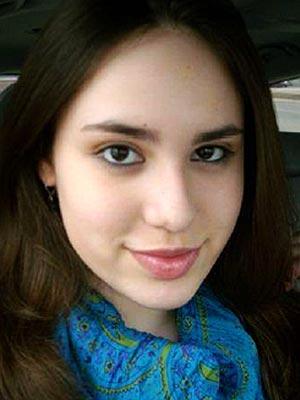 Jessica Lynn Lopez, 25, was found at the Ramada Inn in San Diego last Tuesday, exhibiting several self-inflicted cuts and with a suspicious note lying nearby.
Only this wasn't your run-of-the-mill suicide attempt. Not by a long shot.
Hours later, the body of a missing San Diego-area woman, who had been the subject of a widely publicized search, was discovered 70 miles to the northeast.
Authorities then charged Lopez with murdering Brittany Dawn Killgore (below), 22.
Lopez pleaded not guilty at her arraignment Thursday. Investigators have not yet said how the women may have known each other or any alleged motive.
Scant information has only fueled speculation and deepened the mystery.
"I understand there's a great deal of interest in the crime and many unanswered questions," San Diego District Attorney Bonnie Dumanis told reporters. "Answers will come in time as this case makes its way through the criminal justice system."