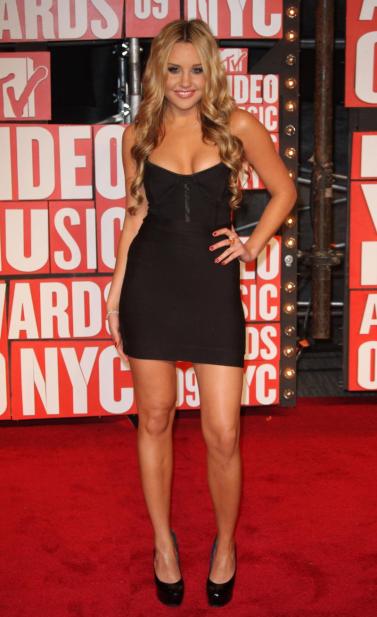 Amanda Bynes has agreed to lay low after her agent and manager ordered her to stop being a fixture of the Hollywood nightlife scene. Is a trip to rehab next?
As has been widely reported, Bynes was arrested for DUI after she hit a police car, then returned the next night to the same club she went to beforehand.
She was then involved in another traffic incident last week. As she keeps on partying (and some say crashing), friends are urging the star to go to rehab.
"Amanda has been in a downward spiral for six months. Even though her dad publicly said she doesn't drink he knows she has a problem," says a friend.
As a source told The New York Post, "She is not the same girl. She just does whatever she wants. Friends are concerned; it's not the Amanda they know."
"It's truly sad to witness. She is refusing to go [to rehab]."
Says another alleged source close to the situation:
"Amanda was just going out without thinking after her DUI arrest. She was spotted texting and driving and just putting herself in really horrible situations."
"Amanda's agent and manager have ordered her to lay low and avoid clubs. She desperately wanted to go to Coachella last weekend and she has been told not to go the second weekend of the festival, but she is an adult."