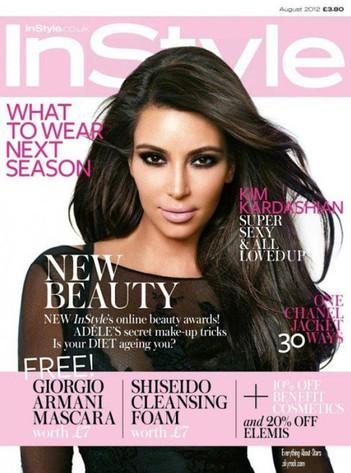 Kim Kardashian graces the August cover of InStyle and you simply won't believe all the things tells the magazine about her marriage to Kris Humphries and her relationship with Kanye West.
Okay, maybe you will.
"I've always believed in love," Kardashian says for the 97th time, reciting the same lines about her divorce written months ago by some PR firm. "I haven't always been so lucky, but I still do believe in it.. I loved this person, it just wasn't the right situation for me. I try to hold my head up high and live my life."
And wear really ridiculous fashion whenever possible.